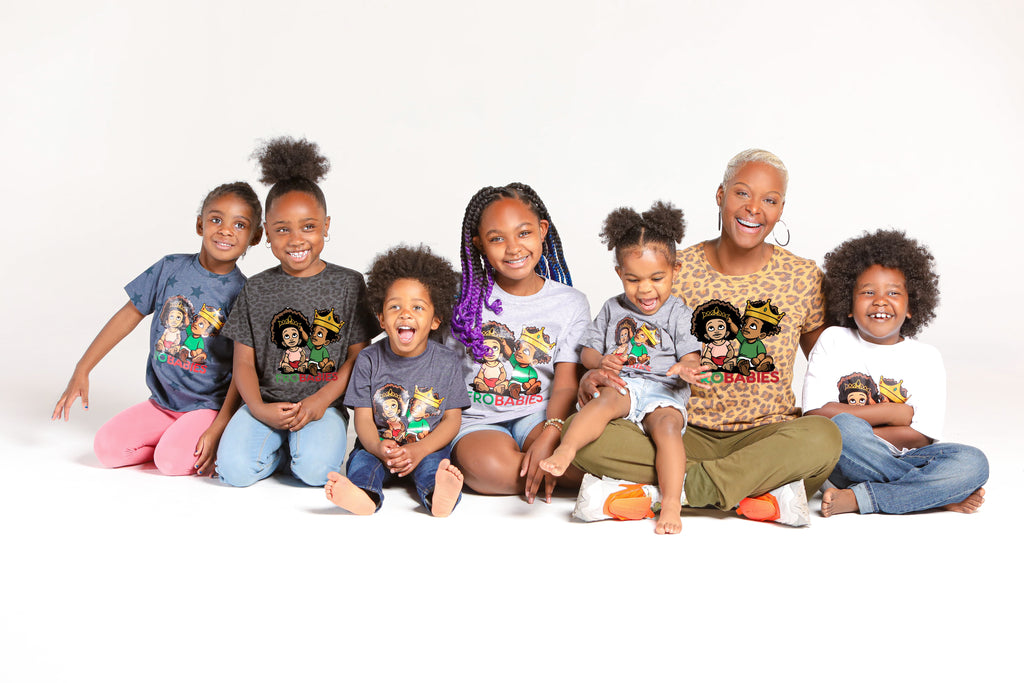 Who We Are
We are a Black owned beauty brand dedicated to redefining the standard of beauty through positive imagery. At FroBabies, we believe that black and multicultural children and youth deserve to be properly represented and regarded as beautiful regardless of their hair type.

We focus on curating beauty products, formulated with premium ingredients, to serve the vast needs of multicultural hair. Additionally, we curate content that sheds light on understanding and caring for multicultural hair.
Created by Kanika Alston, the FroBabies brand launched on Instagram in 2015 with one purpose: to shine a much needed light on multicultural children's hair. The goal was—and remains—to provide the diversity that is often missing in mainstream media when it comes to representing black and multicultural people.

In 2016, FroBabies launched a full-service website to continue the promotion of multicultural pride among babies and youth. The site features a child focused parenting blog, an e-commerce store offering hair care products, toys, home décor, and much more.

To date, the FroBabies' Instagram account has amassed over 89k followers and continues to garner support from people around the world who support the mission and message that FroBabies stands for. The hashtag #frobabies has become a go-to for parents that wish to see their sons and daughters grace the website to share with them the resonating message that their black is indeed beautiful.

The brand continues to expand its reach and influence. Media outlets such as Bossip and ForHarriet have written full articles regarding the impact that FroBabies is making.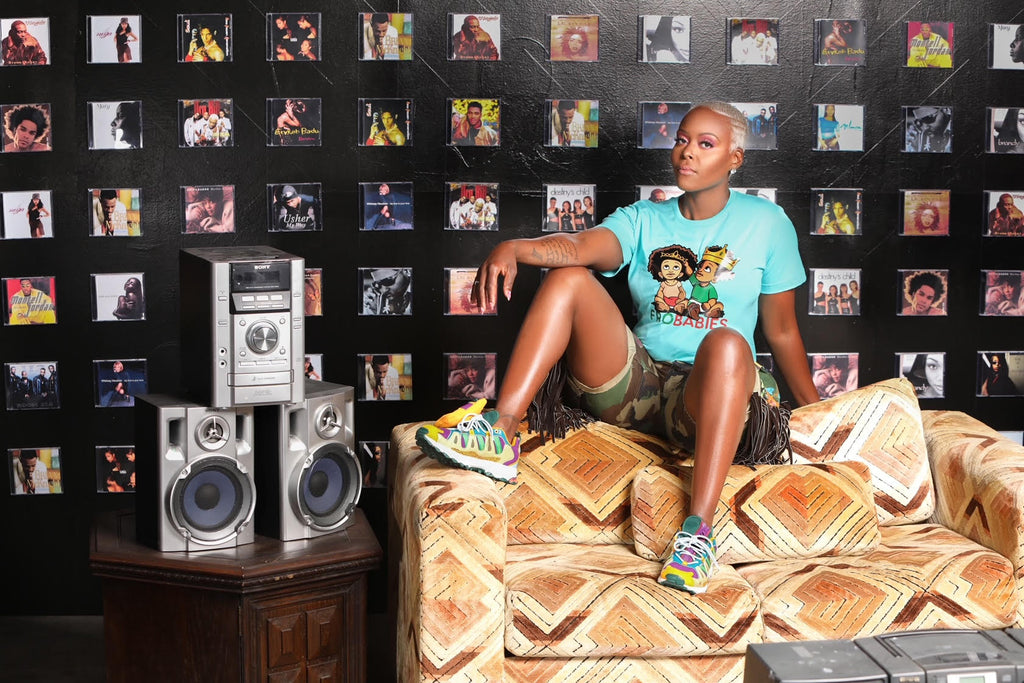 About Our Founder
Kanika Milton-Alston is an Autism Educator and Beauty Industry Pioneer. A military brat, she was born in Lakenheath, England. Although her family roots are in Louisiana, Virginia is the place she will always call home--the 757 to be exact. Presently, she is based in Metro Atlanta.
In January 2015, Kanika founded FroBabies—a brand that exists to make a global impact by redefining the standard of beauty through positive imagery. A concept inspired by a dream and popularized on social media, FroBabies is dedicated to challenging the status quo and amplifying one message: multicultural children and youth are beautiful, too. The brand strategically curates content and products that promote diversity and inclusivity in the beauty industry.
Kanika's academic journey includes a Bachelor's Degree in Psychology with an emphasis in Learning and Behavioral Disorders from Hampton University and a Masters Degree in Educational Leadership + Administration from Mercer University.  Additionally, she has accumulated 17 years of experience in the educational sector.
Through her endeavors and day-to-day life, she aspires to always be a conduit of love, light, and compassion. An earnest desire of hers is for all of humanity--specifically Black people--to experience an elevated existence. She's a firm believer that everyone harnesses the power to be all the things and to do all of the things.
Being a full time educator and business owner doesn't stop her from living life abundantly. She's an avid traveler, finds joy in time spent with loved ones, and enjoys good vibes.